WHAT IS THE QUEEN'S GREEN CANOPY?
The Queen's Green Canopy (QGC) is a unique tree planting initiative created to mark Her Majesty's Platinum Jubilee in 2022 which invites people from across the United Kingdom to "Plant a Tree for the Jubilee".
Everyone from individuals to Scout and Girlguiding groups, villages, cities, counties, schools and corporates will be encouraged to play their part to enhance our environment by planting trees during the official planting season between October to March. Tree planting will commence again in October 2022, through to the end of the Jubilee year.
With a focus on planting sustainably, the QGC will encourage planting of trees to create a legacy in honour of The Queen's leadership of the Nation, which will benefit future generations.
As well as inviting the planting of new trees, The Queen's Green Canopy will dedicate a network of 70 Ancient Woodlands across the United Kingdom and identify 70 Ancient Trees to celebrate Her Majesty's 70 years of service.
Devon's Launch of the Queens Green Canopy took place at Wynstream School, Exeter on Tuesday 12th October followed by College Road Primary School in Plymouth on Friday 15th October. 
 The trees supplied by the Forest Canopy Foundation  www.forestcanopyfoundation.co.uk were presented by Her Majesty's Lord-Lieutenant of Devon, David Fursdon on behalf of Her Majesty The Queen to the school, the first in Devon. Pupils at the school plant the tree and learn how to care for it.  
Within the Queens Green Canopy initiative there is a project that encourages schools to actively engage with tree planting through the Woodland Trust's Free Trees for Schools and Communities Scheme. Across 2021 and 2022 they have over three million saplings in tree packs, available on a first come first served basis. 
 In addition to this, the QGC will make contact with as many state schools in the UK as possible to arrange free trees through partner organisations. The number of free trees available will depend on donations received. 
However, we at the Lieutenancy are encouraging everyone in the County to get involved in this project.  Whether as an individual in your own garden, or at work or as an establishment on a larger scale.  When trees are planted they can be badged with a plaque to show they are part of the project which will be seen for years to come.  This can be a virtual plaque or a physical plaque both of which can be found on the website queensgreencanopy.org
We would love you to then pin your tree planting on the QGC map so we can see how many have been planted in Devon. Map & Education Hub – The Queen's Green Canopy (queensgreencanopy.org)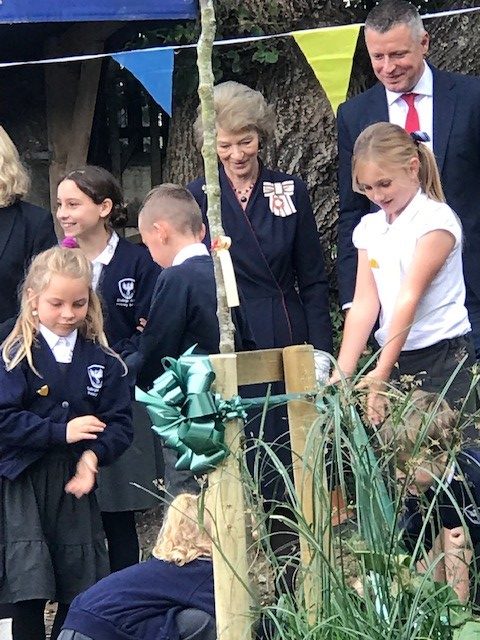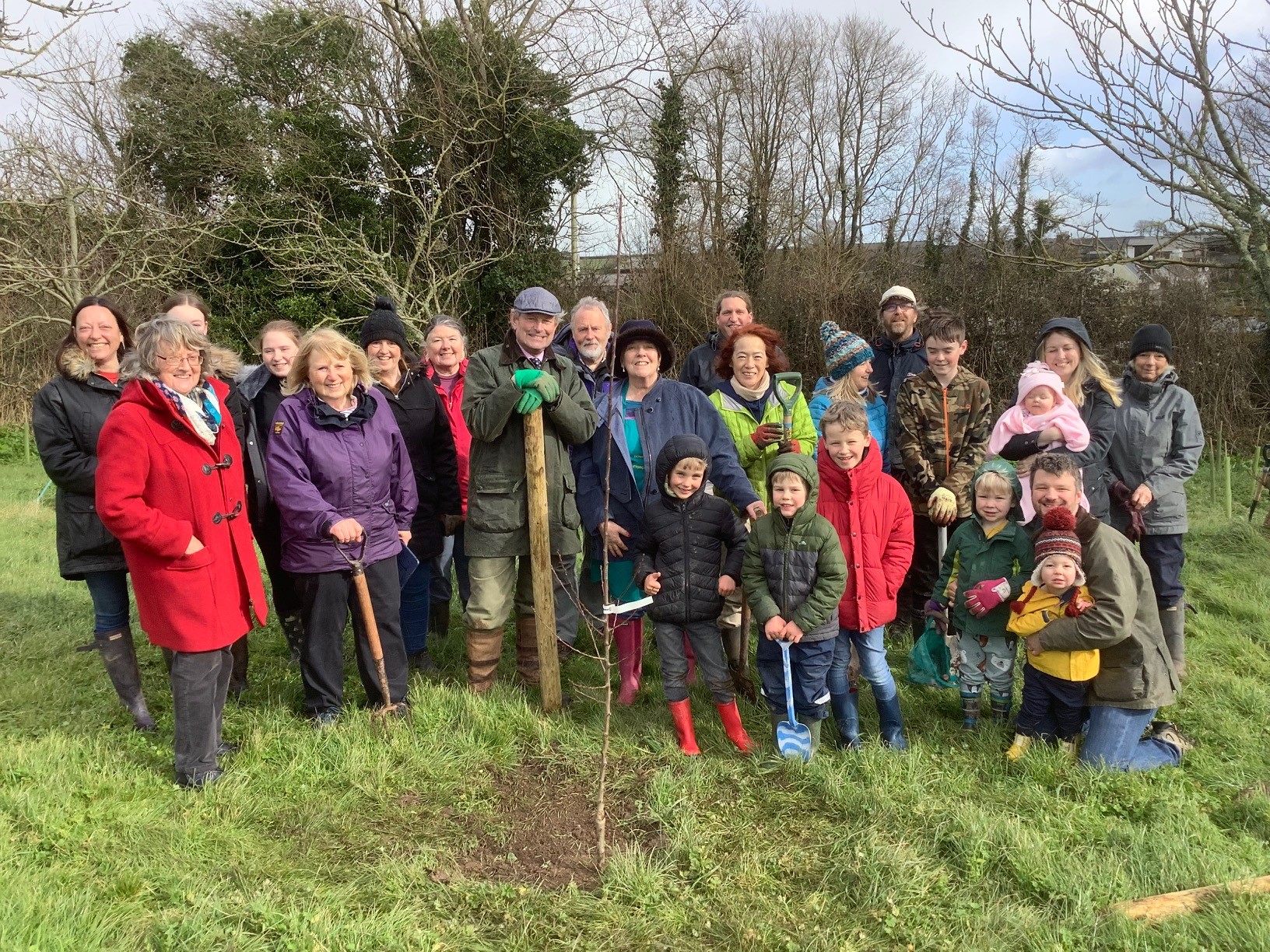 For further information  https://queensgreencanopy.org