Welcome to the
Lord Lieutenant of Devon's website
As Her Majesty's Lord-Lieutenant of Devon and her personal representative in the County, I am keen that we give thanks for and celebrate the individuals, diverse businesses and organisations that make this county a better place.
The Devon Lieutenancy is the link between the monarchy and the County and we hope within these pages you can find any information you need about our work.
This website explains who we are, what we do and how we can help you and also tells you how to contact us about exciting new projects, companies, ideas and those people and organisations that deserve recognition particularly but not exclusively, volunteers.
How We Can Help You
Let us know if you would like to nominate for a National Honour, Queens Award or for an invitation to a Royal Garden Party.
Making a nomination is not difficult and we can give advice and guidance if you need it.
We can also advise on Royal Visits and birthday and anniversary messages and protocol matters.
Royal Visits to Devon
In Devon we are lucky enough to host members of the Royal Family on visits to the County, several times throughout the year. These visits bring attention to great things which are happening in the County and the feedback is always very positive, recognising the efforts made by the Royal Visitor, the benefits to the host organisation and the joy that the visit brings to those involved and members of the public.
Queens Awards
Each year Her Majesty The Queen makes awards to both groups and businesses.
These awards are for both voluntary groups and businesses which excel in the field in which they work.
Royal Garden Parties
Each year Her Majesty holds 3 garden parties at Buckingham Palace and as her representative in the County the Lord-Lieutenant is given an allocation of 50 places for those who do special things to help others.
He also prioritises nominations sent in from around the County by people like you for those going over and above what might normally be expected of them.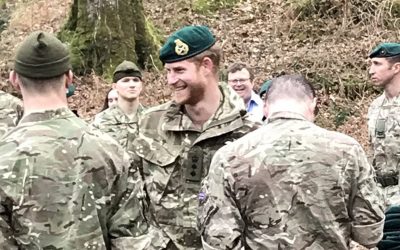 The HRH Duke of Sussex giving out green berets to new Royal Marines at Bickleigh on 20th February 2019. https://twitter.com/LLofDevon/status/1098327040242171905 https://twitter.com/majgenstickland/status/1098302046799912961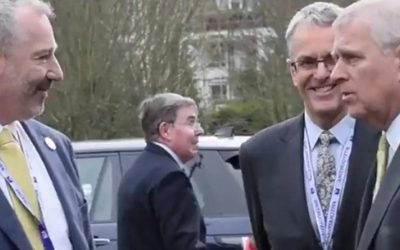 HRH Duke of York attends Pitch @ Palace on Tour in Devon on 18th February 2019. https://twitter.com/philipbostock/status/1097805135424696320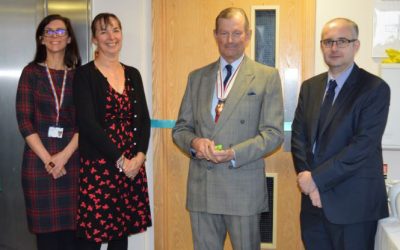 Plymouth's new Sexual Assault Referral Centre (SARC) was formally opened on 5 February, coinciding with the start of national Sexual Violence Awareness Week. The facility, run by Northern Devon Healthcare NHS Trust (NDHT), is a new, purpose-built environment that will...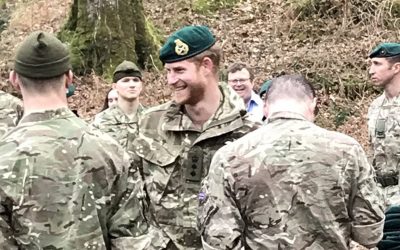 The HRH Duke of Sussex giving out green berets to new Royal Marines at Bickleigh on 20th February 2019. https://twitter.com/LLofDevon/status/1098327040242171905 https://twitter.com/majgenstickland/status/1098302046799912961