Three Devon volunteer groups receive the Royal seal of approval as they are honoured with the King's Award for Voluntary Service.
The Award, the highest given each year to volunteer groups, sets the benchmark for excellence in volunteering and is equivalent in status to the MBE. It recognises and celebrates outstanding achievement by groups of volunteers who regularly devote their time to helping and providing opportunity for others in the community and improving the quality of life. It was created in 2002 to celebrate Queen Elizabeth II's Golden Jubilee and, following his accession, His Majesty The King emphasised his desire to continue the Award.
They will be presented with their awards by Devon's Lord Lieutenant, David Fursdon, the King's personal representative in the county, at a special ceremonial event later in the year.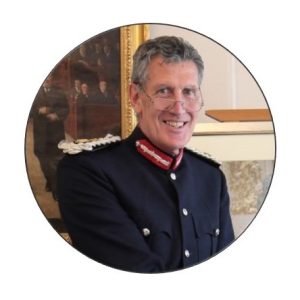 The Lord-Lieutenant, David Fursdon, said:
"In this year when we celebrated His Majesty's Coronation and commitment to the nation and Commonwealth, it is particularly appropriate to be able to recognise these three groups who have made such a marked difference to the communities they serve. I look forward to presenting them with the award, on behalf of the King, in due course. I very much hope that these Awards will act as an inspiration to all voluntary groups and volunteers in the county and encourage yet more nominations to be made."
The winners in Devon are: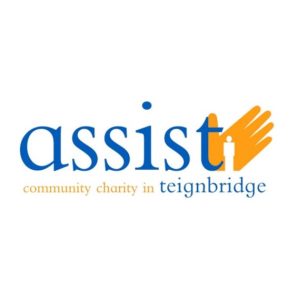 Assist Teignbridge
The volunteers of Assist Teignbridge make an enormous difference to the elderly, lonely and isolated within the Teignbridge area.  This area of South Devon is popular with retirees who, having moved, often find themselves without family or friends in the region, as well as having to cope with the challenges of old age.
The 95 volunteers provide a service that goes far beyond befriending in that, after thorough training, they are initially very carefully matched and introduced to the client, establishing trust and a relationship so that they can gauge what the client is looking for in life. Volunteers are taught to look out for any "tell-tale" signs, as many clients don't like to ask for help whatever their worries and problems might be.
Shirley Fewings, Registered Manager of Assist Teignbridge said:
"We are honoured and thrilled to receive the King's Award for Voluntary Service in respect of our wonderful volunteers who go above and beyond to provide the services of our Community Support Scheme"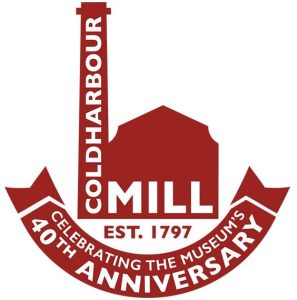 Coldharbour Mill Museum
Coldharbour Mill is a unique heritage site whose existence and future depends upon its Volunteers. Unrivalled access to their facilities is provided through the Family Access to Heritage program.
The high standards and commitment of the volunteers is first-rate; the Mill is a highly technical and physically challenging environment that requires resilience, innovation, and entrepreneurialism.
The volunteers tend the outside areas, which are free to access, and thus provide a wonderful space for the local community to walk in, use for picnics and watch wildlife. They maintain the leat that feeds the Mill's water wheel, sensitive to wildlife conservation, ensuring that wildlife also benefits from this work. They have ensured that as they restore and maintain the outside spaces that they do so with accessibility in mind, to provide an inclusive place for the whole community. They have created a lovely tranquil space for everyone to enjoy and for nature to flourish.
The Mill, and its Volunteers, are felt by their community to be "a rare and special place manned by rare and special people". Clearly this is a much-loved local charity which attracts valuable visitors and worldwide interest in the County.
Bryher Mason, Chair of Trustees Coldharbour Mill Museum said:
"We are all delighted and honoured to receive the King's Award for Voluntary Service. Our volunteers support the charity with many tens of thousands of hours each year and everyone deeply appreciates this recognition. This award is a real testament to their commitment to preserving and sharing our national treasure"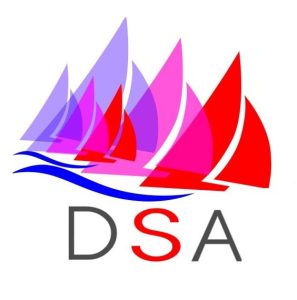 Disabled Sailing Association Ltd
The Disabled Sailing Association is an exceptional volunteer led charity which offers amazing sea going experiences for the young and old who are affected by a range of disabilities.
The high standards and commitment of the volunteers is exemplary, and they share the positive experiences of sailing with the beneficiaries who are facilitated to actively participate. With two wheels, the larger boat, a Beneteau Oceanis 38, can be steered by a disabled person and if necessary controlled by the Skipper or Mate.
"The chance to take the helm and work the ropes has proved to be a boost to self-esteem and therefore mental health and general wellbeing"
The DSA is a much-loved local charity which also attracts volunteers from further afield within the southwest. This reflects the strengths and unique features of the organisation. The opportunity to sail in the winter, follow an RYA training course, see dolphins riding the bow wave, and learning to sail, allows many of the beneficiaries to forget their disability and focus, at least temporarily, on what they are able to do and enjoy, on wider freer horizons.
Shirley Musgrove, Chair of Disabled Sailing Association said:
"As Chair, I am proud to lead this organisation and would like to say a personal thank you to all our volunteers. This award is a reflection on your hard work over many years."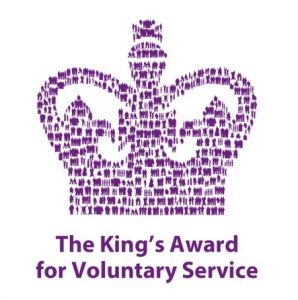 Groups must be nominated for the award, for example, by beneficiaries of their work, members of the public, representatives of public bodies, or other voluntary groups. Nominations for the 2025 awards will open on the 1st June 2024. For more information about the Award and details of how nominations can be made, please visit https://kavs.dcms.gov.uk/ or telephone the Devon Lieutenancy Office on 01392 383042.