Sir Andrew Ridgeway DL attends and unveils a sculpture for the Canadian Forestry Corps Memorial at Stover Park. 1.9.2018.
The sculpture was unveiled by Sir Andrew Ridgway, DL to commemorate the role of the 'Sawdust Fusiliers based in Devon during the First World War.  The expertise of the Canadian Forestry Corps was needed to fell, haul and process wood for the troops on the front line.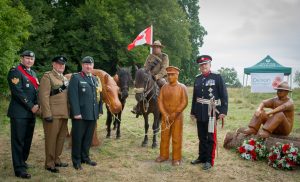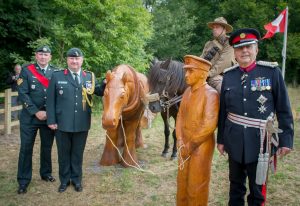 Sergeant Charles King, Royal Canadian Regiment , Colonel Andrew Lussier, Army Adviser from Canadian Embassy, Lt Gen. Sir Andrew Ridgway KBE, CB DL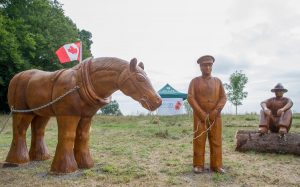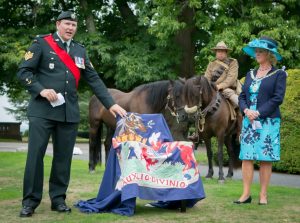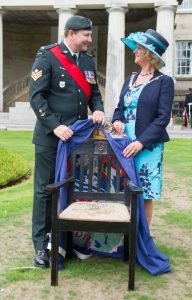 Sergeant Charles King presented the Chairman of  Devon County Council Cllr Caroline Chugg with a chair carved by the 'Sawdust Fusiliers' during their posting and first presented to the Stover Estate in 1919. The chair was taken abroad after the war and later to Canada and is now being returned as a gift to Devon.
to listen to David Fitzpatrick's podcast please click on link and the item is at 2.24 into the podcast https://www.bbc.co.uk/radio/play/p06hdybc